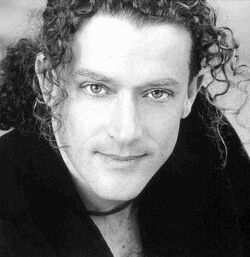 Darin Heames portrayed Stu in Dr. Giggles.
Significant roles
Edit
Young Lou in O Pioneers! (1992)
Stu in Dr. Giggles (1992)
Z-Boy in Night of the Demons 2 (1994)
Troy in The Fear (1995)
Henry/Artist in Iterstate 5 (1998)
Parker in Buffy the Vampire Slayer (1999)
Krugman in 24 (2002)
Tracer Demon in Charmed (2003)
Lulu in Diamond Zero (2005)
Shep in Prison Break (2008)
Reggy in Happiness Runs (2010)
Bartender in Jonah Hex (2010)
Please add some quotes from this performer about their work in Dark Horse movies!